SPURS: Salinity Processes in the Upper Ocean Regional Study
Sponsor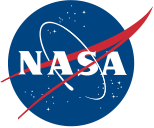 Location
Overview
Toward a Salinity Budget for the Ocean Salinity Field Campaign
As part of the SPURS (Salinity Processes in the Upper Ocean Regional Study) project, the Upper Ocean Processes Group at WHOI deployed a surface mooring at approximately 24.5N, 38 W, in the salinity maximum region of the subtropical North Atlantic. The buoy collected data from September 2012 until its recovery in September 2013.
The buoy was equipped with two identical ASIMet systems and about 60 ocean sensors. Meteorological data and preliminary surface flux data are available under the Archived Data tab, above; additional data sets will be published here as soon as they are prepared for publication.
Funding for this project was provided by the NASA Physical Oceanography Program.